ENVIRONMENTAL RECORDING AND IMPROVISATION
I am a musician and sound artist, living in Bethesda, North Wales, with particular interests in improvisation, environmental recordings and live performance.
NEWS
The current covid 19 situation has led to a lot of changes but online collaborations, gigs, and recorded performances have been possible.
Dinosaurs Among Us
Back at the beginning of the first lockdown the springtime birdsong was stunning and I put together an experimental piece based on slowed down recordings recorded in the Ogwen Valley in North Wales.
Some birdsong is incredibly complex and when slowed down reveals all kinds of melodies, overtones and Charlie Parker-style flourishes. Dinosaurs Among Us explores these sounds both in their raw state and as a basis for composition. It will be released on Recordiau Cae Gwyn on 18th December 2020. An early version of the piece along with a video was premiered on the Oscilloscope online music event in August.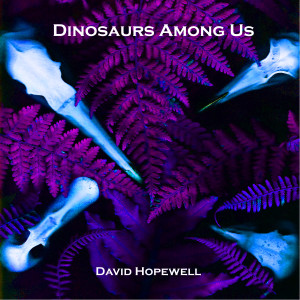 Hopewell Ink
Having a single-household band, Hopewell Ink, has been a definite bonus! Follow the link for more details and an online gig.
http://www.freewriterscompanion.com/hopewell-ink/
ABOUT ME
My sound and multimedia works have featured in exhibitions at Oriel Mon, The Royal Cambrian Academy and Gŵyl Afon Ogwen and have been played on BBC Radio 3.
Dyffryn Ogwen – Soundmaps and interventions
I have been involved with live music improvisation in north Wales since the 1980s, initially with radical noise-makers F.U.N. and in more recent years as a solo artist, member of KOOSH, Hypnogog and collaborator with writer Kathy Hopewell.
Bands
I have played in a variety of bands over the years including Burnham Burnham, Cut Tunes and Songlines.  I currently play with The Cane Toads, The Rice Hooligan Orchestra, Hypnogog and Hopewell Ink.
THE BIG BAD ARCHIVE contains recordings from some of these bands.
Archaeology
When not wandering around the countyside with recording devices or making loud noises with guitars I can be found being an archaeologist at Gwynedd Archaeological Trust. I am the author of Roman Roads in North-West Wales and quite a few academic papers.  I am the current recipient of the The G. T. Clark prize awarded by the Cambrian Archaeological Association  for "the most distinguished published contributions to the study of the history and antiquities of Roman Wales and the Marches during the previous quinquennium".
The study of ancient landscapes has definitely inflenced my environment-based musical activities.